GOLD COAST SHOOTERS SUPPLIES
Open 8:30 to 5pm Monday to Friday Queensland time
---

STARLINE BRASS – MACK'S EARPLUGS – HI VIZ SIGHTS – CERUS MATS – HOGUE GRIPS – MAGAZINES – TEKMAT MATS  –   NOW ALL AVAILABLE ONLINE!
---
Hot Summer Sale continues in Autumn! 
Cerus Pro Mats – free gift with each mat purchase. See our online shop listing, no code required, free item will be shipped with your order.
Remington magazine 7600 30-06/270 slashed from $60 to $45
Triple K Beretta 92 magazine slashed from $60 to $45
Beretta Neos magazine down to $30 while stocks last
See our Magazine Shop for full details.
WE must be mad! Remington 700 short action heavy barrel pillar bed ghillie green stock NOW $75 down from $260. Only this one on sale. (Not sold in packaging). See our Hogue Shop for full details.
Recover Tactical Beretta 92s grip and rail system (old packaging) $50. We are making way for new stock and updated packaging. Example pictured below. Call us to arrange payment as they are not on the online store.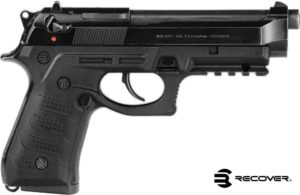 ---
Talon Grips – grab these amazing granulate grips at half price while stocks last (old packaging only, we are making way for new packs. Same stock, different packs).NOW $17.50 each.
---
NEW Remington 783 308 caliber with walnut stock and 24″ blued barrel. Comes with Trophy scope and 5 round magazine $855.
223 and 243 cal TBA

pictured is the 308 with scope 

---
Speedloader – GEN II – C.A.M. Loader for All Pistol Mags 9mm/.40 caliber $68. Please also see magazine available under the Magazine listings on the shop page.

NOTE not suitable for most single stack magazines – additional attachment required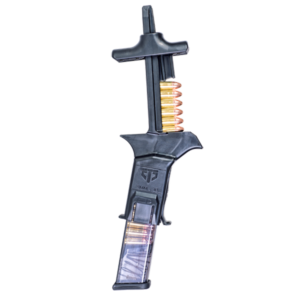 Fastest Loader Ever – Load your 9mm and .40 caliber mags in under 10 seconds!
Universal loader works with virtually all brands of pistol magazines.
Load magazine directly from ammo tray or with loose ammo.
Loader does NOT damage feed lips.
Portable and compact. Easily fits in your range bag or pocket.
Made in the USA and comes with a LIFETIME WARRANTY
Prices quoted in the above video are not applicable in Australia.
---
---
Cerus Gear Pro Mats
A range of top quality instructional, cleaning and schematic maps for your Handgun and Rifle needs. See full details in our Online store.

---
*** PLEASE NOTE West Australia Customers – due to current freight and WA Police legislation – Firearms Act 1973, section 19(2) – we are unable to ship to you firearms until further notice, apparently sometime 2019. This is due to Australia Post WA currently not being an approved commercial carrier of firearms in that State at this time. If you are from WA, please familiarise yourself with the current situation and once Australia Post is re-instated, we will then start to sell to your State once again. We are happy to sell you non firearm related items in the meantime that we can send to your private address.
---
Important Notice:
Please note that we cannot ship anything to ANY International destination. This includes items such as magazines, grips, stocks, rifles, handguns, brass etc to any destination including NZ, USA, Canada, Pacific Region, Asia, Europe, Africa and so on.
---
We are the ONLY Authorised Hogue dealer in Australia. This means if you have a problem, your item is backed by Hogue warranty and replacement. We can also special order a wide range of grips direct from the HOGUE warehouse in the USA

---
NOW AVAILABLE ONLINE
 PTA's and Licence applications
QLD licence holders – Please be aware that if you are arranging your PTA to be FAXED to us, it is your responsibility to follow up the process with WLB and to call us to see if its arrived. We do not have a phone number to call you so you need to call us.
Be mindful to have us as the disposer as we are the ones that will be ultimately giving you the firearm. If you are buying from Interstate, DO NOT PUT that dealers details as your PTA will be invalid.

---

Thank you for supporting our family owned business that has been in the same location for over 28 years. We hope we can find ways to better suit your needs while maintaining a high level of customer service.

---

Our Schedule of Fees have recently changed. Please call us to query prices regarding storage fees, transfers and brokerage.