GOLD COAST SHOOTERS SUPPLIES
Open 8:30 to 5pm Monday to Friday QUEENSLAND time
---
NOW AVAILABLE ONLINE – Tekmat Hand Gun Mats – Rifle/Shotgun Mats – Cleaning Kits.
---

 We have some of the cheapest priced Starline Brass on the internet!
---
We are the ONLY Authorised Hogue dealer in Australia. This means if you have a problem, your item is backed by Hogue warranty and replacement. We can also special order a wide range of grips direct from the HOGUE warehouse in the USA.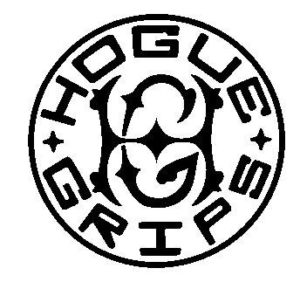 Please refer to the Hogue US website www.getgrip.com to check the correct 5 digit stock number for all grips, stocks and accessory orders.
---
*** PLEASE NOTE West Australia Customers – due to current freight and WA Police legislation – Firearms Act 1973, section 19(2) – we are unable to ship to you firearms until further notice. This is due to Australia Post WA currently not being an approved commercial carrier of firearms in that State at this time. If you are from WA, please familiarise yourself with the current situation and once Australia Post is re-instated, we will then start to sell to your State once again. We are happy to sell you non firearm related items in the meantime that we can send to your private address.
---
February HOT Special
CZ (Brno) Genuine 10 round 22lr polymer magazines for models 452/453
TWO for $100 – or $60 each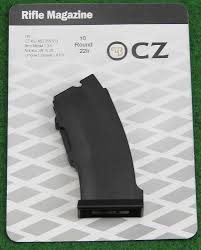 Please note that they are not in this package
---
PLEASE NOTE MAGAZINE PRICE RISES…
Effective immediately, due to circumstances beyond our control, a number of magazines we stock have had massive price rises. This is due to increased freight, volatile Australian dollar and price increases from suppliers. Included in these price rises are -Lithgow/Slazenger, Anschutz 22, Krico 22 straight & curved, Voere 22, Sportco 22, Tyrol to $120 each and there will be more magazine additions over the coming months.
The prices in our Monthly specials and SSAA advertising may be the old price listed as we notify them of print run more than a month in advance.
We apologise for any inconvenience or misunderstanding that may occur but unfortunately, we just cannot absorb the cost any longer. February 2018
---
New to our range – High quality ESS Crossbow 3 lens shooting glasses kit
Pack includes smoke, clear and yellow lens

exceeds US Mil SPEC standards

100% UVA/UVB protection

anti scratch and anti fog with quick release lever
$50 for the kit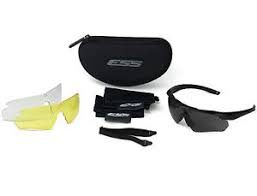 ---
Important Notice:
Please note that we cannot ship anything to ANY International destination. This includes items such as magazines, grips, stocks, rifles, handguns, brass etc to any destination including NZ, USA, Canada, Pacific Region, Asia, Europe, Africa and so on.
---
---
TALON GRANULATE GRIPS
Talon Granulate Grips as used by US Law Enforcement $35
Available for Springfield XD(M); Springfield XD; Glock 17/22/24/31/35/37 (pre Gen 4); Glock 19/23/25/32/38 (pre Gen 4); Glock 17/22/24/31/34/35/37 (gen 4); Walther PPQ; S&W M&P Pro; S&W M&P Full size; CZ75 and Beretta 92FS/M9.

---
NOW AVAILABLE ONLINE
 PTA's and Licence applications
---

Gun Cleaning Kit TekMats now available for Rifle/Shotgun and Handgun.  Rifle/Shotgun $60. Handgun $40.
NEW Caliber specific cleaning kits for 22cal, 357/9mm and 45 cal. Available now $13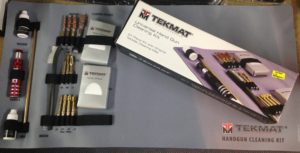 Handguns –   Also available; Glock Gen 1 & 4, Glock Gen 5, HK USP,S&W M& P Shield, Sig Sauer 320  Ruger Mark 4, Walther PPQ, Walther P99, 1911, CZ 75, Beretta 92, Browning Hi Power, Sig P226, Springfield and more.
Shotgun & Rifle mats to suit, Remington 700, Remington 870, Mossberg, AK-15 and Winchester 1894, Ruger mini 14, SKS, M14, FN FAL, M1 Carbine, MP5, M1 garand, AK47, Ruger 10/22,Mauser K98.
Handgun mats ALL $25. Shotgun and Rifle mats ALL $35. See also the Tekmat heading under 'Accessories'.

---
Looking for Spare Parts? We maybe able to help with our Spare Parts Section and if it's not listed there, chances are we can get it for you!
---
We are updating our website and you may experience some changes while it undergoes maintenance and improved features. We are adding some online purchases and the ability to pay via PayPal starting with Brass, HiViz, TekMats and other non firearm related products. You will see links and purchasing ability on relevant pages on the site as this function becomes available.
Thank you for supporting our family owned business that has been in the same location for over 25 years. We hope we can find ways to better suit your needs while maintaining a high level of customer service.
---
Our Schedule of Fees have recently changed. Please call us to query prices regarding storage fees, transfers and brokerage.