We do not ship outside Australia
Uzi Pen available in Black and Grey Tactical Glassbreaker Pen Lightweight aluminium and carbide tip glassbreaker, great to keep in the car for emergencies $49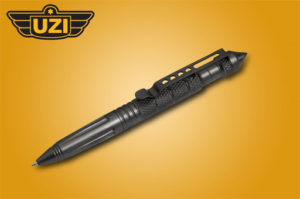 ---
---
Speedloader – GEN II – C.A.M. Loader for All Pistol Mags 9mm/.40 caliber
$68
NOTE not suitable for single stack magazines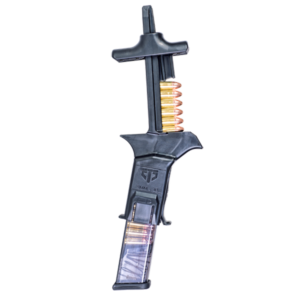 Fastest Loader Ever – Load your 9mm and .40 caliber mags in under 10 seconds!
Universal loader works with virtually all brands of pistol magazines.
Load magazine directly from ammo tray or with loose ammo.
Loader does NOT damage feed lips.
Portable and compact. Easily fits in your range bag or pocket.
Made in the USA and comes with a LIFETIME WARRANTY
Prices quoted in the above video are not applicable in Australia.
---
CYTAC Accessories
Glock Double Magazine Pouch + paddle $25 (pictured below) Black and Tan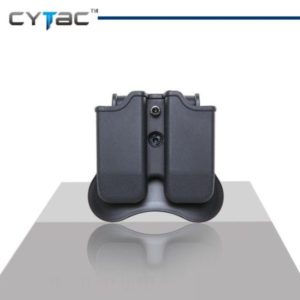 Also Available for 1911 variants and Beretta/Browning/Taurus etc $25 each
Single Universal Magazine Pouch for 9mm/357, 40cal, 45 cal single and double stack magazines $20
Tactical Belts in S,M,L,XL,XXL and XXL $25
Clock Grip adaptor for Gen 1-3 Glocks $15
Glock Magwell for Gen 1-3 and Gen 4 $15 each
---

Ghost Competition Speed Holster. From Italy. Fits a wide range of guns.$250

---
OPTICS/SCOPES
We carry a wide range of Optics/Scopes to suit beginner to advanced, including Thermal & Night Vision scopes. Please call to enquire.
Vortex Crossfire 4-12×44 $290
Vortex Crossfire 6-18×44 $450
Vortex Crossfire 3-12×56 $565
Vortex Diamondback 3.5-10×50 $430
SPECIAL Trophy 3-9×40 $89