Uzi Pen available in Black and Grey Tactical Glassbreaker Pen Lightweight aluminium and carbide tip glassbreaker, great to keep in the car for emergencies $49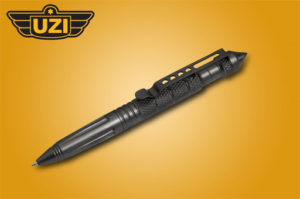 ---
Caliber Gourmet Revolver Gun Cylinder Pen Holder, Cast Aluminum $29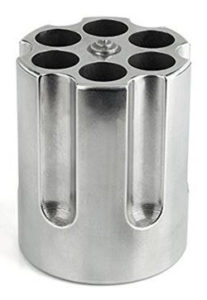 Revolver gun pen holder is designed to hold pens of all sizes both large and small pens as well as markers, like sharpies, scissors, fountain pens, ballpoint pens, Tactical pens and pencils too as well as other desk accessories  such as letter openers.
---
CYTAC Accessories
Glock Double Magazine Pouch + paddle $25 (pictured below) Black and Tan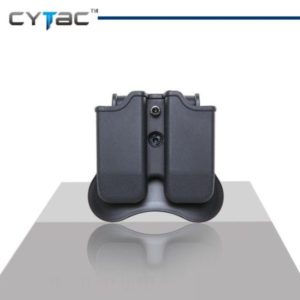 Also Available for 1911 variants and Beretta/Browning/Taurus etc $25 each
Single Universal Magazine Pouch for 9mm/357, 40cal, 45 cal single and double stack magazines $20
Tactical Belts in S,M,L,XL,XXL and XXL $25
Clock Grip adaptor for Gen 1-3 Glocks $15
Glock Magwell for Gen 1-3 and Gen 4 $15 each
---

Ghost Competition Speed Holster. From Italy. Fits a wide range of guns.$250

---
OPTICS/SCOPES
We carry a wide range of Optics/Scopes to suit beginner to advanced, including Thermal & Night Vision scopes. Please call to enquire.
Vortex Crossfire 4-12×44 $290
Vortex Crossfire 6-18×44 $450
Vortex Crossfire 3-12×56 $565
Vortex Diamondback 3.5-10×50 $430
SPECIAL Trophy 3-9×40 $89