---
Gold Coast Shooters Supplies
Reminder: we operate on QUEENSLAND time, Monday to Friday 8:30am to 5pm.
We will be CLOSED for Labor Day Monday October 3rd.
---
Important Notice:
Please note that we cannot ship anything to ANY International destination. This includes items such as magazines, grips, stocks, rifles, handguns, brass etc to any destination including NZ, USA, Canada, Pacific Region, Asia, Europe, Africa and so on.
---
---
Recover Tactical Grip & Rail System for 1911 & Beretta 92 – $80.00
Tan and Black available in stock for Beretta 92FS. Available in Black, Desert Tan, OD Green and Pink for 1911
Holsters for 1911 $90.00
Easily fitted without Gun smithing. Lightweight Polymer, interchangeable.
---
Check This Out!
Just Arrived! Talon Granulate Grips as used by US Law Enforcement $35
Available for Springfield XD(M); Springfield XD; Glock 17/22/24/31/35/37 (pre Gen 4); Glock 19/23/25/32/38 (pre Gen 4); Glock 17/22/24/31/34/35/37 (gen 4); Walther PPQ; S&W M&P Pro; S&W M&P Full size.

---
NOW AVAILABLE ONLINE
 PTA's and Licence applications
---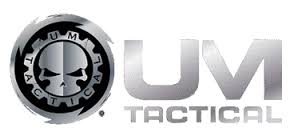 UM3 Tactical Mount & Holster Combo, black only. Available in right & left hand. Fits most makes of handguns including S&W; Sig; Springfield; Walther; Taurus, CZ, H&K; Glock, Colt 45ACP and Beretta Px4.
Now available in combo kit UM3X for Beretta, Colt etc.
SEPTEMBER 2016 SPECIAL!
Combo kit only $240. SEPTEMBER ONLY $200
Holster $100.
Mount $140. SEPTEMBER ONLY $120

---

Gun Cleaning Mats
Handguns – NEW Glock Gen 4 available now! HK USP, Ruger Mark 3, Walther PPQ,Walther P99, 1911, CZ 75, Beretta 92, Browning Hi Power, Sig Sauer and Glock. Shotgun & Rifle mats to suit, Remington 700, Remington 870, Mossberg, AK-15 and Winchester 1894, Ruger mini 14, SKS, M14, FN FAL, M1 Carbine, MP5, M1 garand, AK47, Ruger 10/22,Mauser K98. Handgun mats $20. Shotgun and Rifle mats $30.

---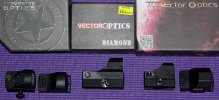 Vector Optics Red and Green Dot sights. Suitable for use on Handguns, Rifles and Shotguns, fits on Picatinny Rail. $110 each.
---
Looking for Spare Parts? We maybe able to help with our Spare Parts Section and if it's not listed there, chances are we can get it for you!
---
Cartridge Comparison Posters 100% scale Direct from the USA. Unframed $40 each.
Currently available for Handgun Cartridges, Riflemans Classic, Game & Ammo,
European & Metric Rifle.
---
Our Schedule of Fees have recently changed. Please call us to query prices regarding storage fees, transfers and brokerage.