GOLD COAST SHOOTERS SUPPLIES
Open 8:30 to 5pm Monday to Friday QUEENSLAND time
---
We are the ONLY Authorised Hogue dealer in Australia. This means if you have a problem, your item is backed by Hogue warranty and replacement. We can also special order a wide range of grips direct from the HOGUE warehouse in the USA.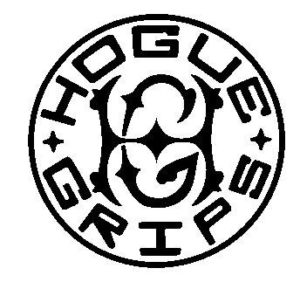 Please refer to the Hogue US website www.getgrip.com to check the correct 5 digit stock number for all grips, stocks and accessory orders.
---
*** PLEASE NOTE West Australia Customers – due to current freight and WA Police legislation – Firearms Act 1973, section 19(2) – we are unable to ship to your dealer unless they (or you) organise your own courier until further notice. This is due to Australia Post WA currently not being an approved commercial carrier of firearms in that State at this time
---
NEW SHIPMENT OF STARLINE BRASS October 2017
We have received a new shipment of Starline Brass and the prices have been reduced across the board!
Some new calibers we are now stocking include 6.5 Creedmore, 300 Blackout, 450 Bushmaster and 444 Marlin! Checkout the current list under the 'ammunition' heading.
---
                                                          Important Notice:
Please note that we cannot ship anything to ANY International destination. This includes items such as magazines, grips, stocks, rifles, handguns, brass etc to any destination including NZ, USA, Canada, Pacific Region, Asia, Europe, Africa and so on.
---
---
TALON GRANULATE GRIPS
Talon Granulate Grips as used by US Law Enforcement $35
Available for Springfield XD(M); Springfield XD; Glock 17/22/24/31/35/37 (pre Gen 4); Glock 19/23/25/32/38 (pre Gen 4); Glock 17/22/24/31/34/35/37 (gen 4); Walther PPQ; S&W M&P Pro; S&W M&P Full size; CZ75 and Beretta 92FS/M9.

---
NOW AVAILABLE ONLINE
 PTA's and Licence applications
---

Gun Cleaning Kit TekMats now available for Rifle/Shotgun and Handgun.  Rifle/Shotgun $60. Handgun $40.
NEW Caliber specific cleaning kits for 22cal, 357/9mm and 45 cal. Available October!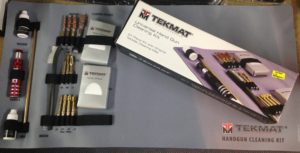 Handguns –   Also available; Glock Gen 1 & 4, HK USP,S&W M& P Shield, Sig Sauer 320  Ruger Mark 3, Walther PPQ, Walther P99, 1911, CZ 75, Beretta 92, Browning Hi Power, Sig P226, Springfield and more.
Shotgun & Rifle mats to suit, Remington 700, Remington 870, Mossberg, AK-15 and Winchester 1894, Ruger mini 14, SKS, M14, FN FAL, M1 Carbine, MP5, M1 garand, AK47, Ruger 10/22,Mauser K98.
Handgun mats ALL $20. Shotgun and Rifle mats ALL $30. See also the Tekmat heading under 'Accessories'.

---
Looking for Spare Parts? We maybe able to help with our Spare Parts Section and if it's not listed there, chances are we can get it for you!
---
Cartridge Comparison Posters 100% scale Direct from the USA. Unframed $40 each.
Currently available for Handgun Cartridges, Game & Ammo,
European & Metric Rifle.
---
Our Schedule of Fees have recently changed. Please call us to query prices regarding storage fees, transfers and brokerage.