Reminder: we operate on QUEENSLAND time, Monday to Friday 8:30am to 5pm.
Important Notice:
Please note that we cannot ship anything to ANY International destination. This includes items such as magazines, grips, stocks, rifles, handguns, brass etc to any destination including NZ, USA, Canada, Pacific Region, Asia, Europe, Africa and so on.
---
---
Check This Out!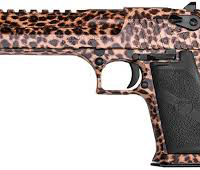 Limited edition DE Cheetah print available in 44 caliber $2900

---
NOW AVAILABLE ONLINE
 PTA's and Licence applications
---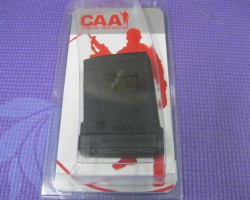 CAA Remington 7615 10 round magazines. These are Israeli made to mil specs, are lighter than the steel equivalent and fully corrosion resistant right down to the stainless steel spring! Fantastic value high quality mags at only $50
CAA Remington 870 Stock Combo. The Ultimate kit to replace factory stock, grip and more! Includes pistol grip, upper picatinny rail, buffer tube and stock. Aluminium and Polymer parts. $190 [some gunsmithing may be required to fit some models of Remington 7600]

---

Gun Cleaning Mats
Handguns – HK USP, Ruger Mark 3, Walther PPQ,Walther P99, 1911, CZ 75, Beretta 92, Browning Hi Power, Sig Sauer and Glock. Shotgun & Rifle mats to suit, Remington 700, Remington 870, Mossberg, AK-15 and Winchester 1894, Ruger mini 14, SKS, M14, FN FAL, M1 Carbine, MP5, M1 garand, AK47, Ruger 10/22,Mauser K98. Handgun mats $19. Shotgun and Rifle mats $28.

---

Selling Fast! Currently in stock. 7600 magazines, all priced at $60 and available in 10 shot 270/30-06/35 Whelan. We also have stocks for 243/308. Also available are Remington 7615 10 shot 223 in steel or aluminium
---
Looking for Spare Parts? We maybe able to help with our Spare Parts Section and if it's not listed there, chances are we can get it for you!
---
IPSC members can now pick up the hardcopy newsletter from Gold Coast Shooters Supplies, or have it emailed, or it can be sent via mail by special arrangement.
---